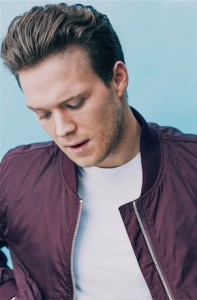 On the heels of his second Saturday performance at the 2015 Coachella Music Festival, British musician and producer Tourist makes his way north to perform his first ever San Francisco show and get the audience into the groove.
Real name, William Phillips, Tourist has done well for himself as a producer in the UK in 2015 as he netted a Grammy award for co-writing Sam Smith's Song of the Year "Stay With Me." The remainder of the year will continue on an upswing as his debut album will hit the digital download aisles at the end of August via Interscope.
What you can currently find of Tourist's music on Spotify will lean towards polyrhythmic beat developments and smooth R&B style vocals to create tracks with true depth as the arrangement plays well to support the catchy vocal lines.
This will be a show that electronic music fans, musicians, and music fans in general will all enjoy as reviews from Coachella rang with high praise over his creation of beats and music live on stage. So be sure to catch him live at The Independent in San Francisco 4/19, or whenever he happens to arrive in your home town.