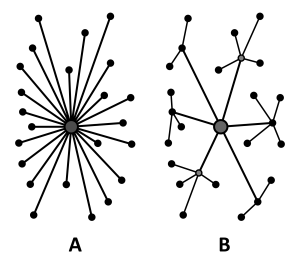 I was chatting with one of my nephews recently as he starts to look to college and how he can go about paying for it. This was shortly after InfoComm made a recent push to notify people about a scholarship that they are offering for those looking to get into the AV industry. My advice to him was to look into any industry that he's interested in being a part of in his possible career goals, find their trade organizations, then see if there were any opportunities for him there.
The AV industry has several trade organizations that either work for it directly or have an ancillary impact. We all know about InfoComm International, there is also CTA (formerly CEA) NSCA, AES, EBU, NAB, and depending on how far out you want to extrapolate the relationships of AV technology and participants, you can even make an argument that groups like the MPAA, RIAA, and Recording Academy are all a partners of the audiovisual technology world.
Personally, I have been a member of AES, InfoComm, and NSCA either through individually paid dues or by working for a company that was a member of the organization. What's interesting to me about the organizations mentioned above is the way in which they go about supporting their membership. Groups like AES or the Recording Academy are attempting to support their membership through a chapter-based model. This means local leadership groups that are servicing the interests and needs of the membership in a given region. InfoComm and NSCA, though, are centralized organizations with one main office and events that take place intermittently throughout the area that their membership covers, which can mean either nationally or internationally.
Distributed vs. Centralized
When looking at the two different models of supporting a membership base there are some advantages to each option. In the chapter model the local groups are able to be more reactive to the needs of the membership. For example, in the Bay Area the local AES chapter has made continuous efforts to have events that range from studio recording and live sound to audio production for video games. While a subject like audio for video games may seem appealing to those all over the country, the opportunity to reach out to local companies that are leading the industry, like Electronic Arts, aren't always available. The AES chapter is able to connect the membership with those performing the task in the industry. However, this also means that the overall leadership may have certain goals for the organization that don't necessarily match those of the local chapter heads which leads to the possibility of the chapter going rouge.
The centralized organization model, by simply being centrally located, means that there isn't a distributed leadership so it's much more likely to have a continuous plan and activity schedule throughout. However, with leadership all being centered in one area it makes it much harder to obtain the information pertinent to support the wide variety of markets and their needs across the country. They attempt to get around this through ongoing surveys throughout the year as well as local events to try and keep the dialogue channel open. Given the sheer multitude of markets that have to be supported, though, it becomes much more difficult to support any specialty events that are specific to a given a region or market. It also becomes more costly to have these kinds of events because there is constant travel required for the organization's leadership. Finally, the organization is required to be slower to react to the requests of the marketplace because they are acting on behalf of the membership as a whole as opposed to the needs of the membership in a given region.
Expanded Efforts
Is one model better than the other? Yes and no. It's entirely based on the needs of the industry. InfoComm is showing a greatly increased desire to put the trade organization back in the hands of the membership by discontinuing the round table events and moving back to a council based membership involvement. At their AVEC conference in November they also announced a new series of events called "Live, Local & Loud" where they will host an event at a local performance venue with a panel discussion, behind-the-scenes tour, and a networking party for attendees.
In 2016 InfoComm has a slate of activities that they will be launching for the membership. In speaking with Betsey Jaffee, VP of Membership Activities, Jaffee shared that in addition to the Live, Loud & Local series, there will also be the Great Spaces events. Great Spaces will be a case study come to life where members are able to attend a panel discussion at a venue where the consultant, integrator, and on site staff will share the story of how a project came together, followed by a tour of the facility. There will also be the Collaborate series in conjunction with IMCCA focused on tech managers and the UCC space, the first of which will take place at InfoComm Connections in San Jose, CA.
InfoComm is also looking to expand education of the Internet of Things market for AV professionals with their IoT Insights Conference with one to be held in San Francisco, one in New York, and one at the annual InfoComm show to be held in Las Vegas, NV. Finally, they will also be launching a pilot program to bring CEOs together to discuss issues and industry development called the CEO circle, the first of which will take place at InfoComm Connections in San Jose.
It's All About The Membership
Will these expanded efforts from InfoComm being to help them reach their membership more effectively to understand their needs and be able to more quickly react and support them accordingly? It seems likely, but we will have to wait and see how the information gained in these events will be used to target program development. It's definitely great to see the increased efforts of InfoComm to reach out to their membership in a more local way that more closely models the chapter based model of groups like AES and the Recording Academy.
The fact remains that a trade organization is only as effective as the support that it can give its membership. In taking a greater participatory role with the trade organizations of the AV industry in the last few years, I can say that I have seen good things but all my concerns are not alleviated. The transition that we see happening is a good thing, but I have also been witness to the industry leadership use the membership as the reason for action (as in, this is something we need to do to help the membership move forward) and the scapegoat for why no action happens (as in, it's up to the membership to take action and only then can there be progress). Until I see true continuity from the centralized organizations it will be difficult for me to believe that creating chapters wouldn't benefit the industry to see greater involvement and continued outreach to those we partner with or want to see grow in interest.