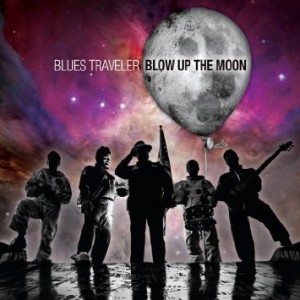 How many times have you fallen in love with an artist's first album, or first few albums, only to have them release something that's a complete departure from what you loved about them in the initially? It seemingly happens on a pretty regular basis either through the choices of the artist or perhaps the label trying to broaden the potential audience reach in order to improve market penetration and sales.
Recently this has happened to two bands that I greatly enjoy – Blues Traveler and Mumford & Sons.
I make no secret of my love for Blue Traveler, proudly declaring them as my favorite band of all time. Their latest offering, though, is one of the biggest departures from their style since their album Bridge was released after the deal of the original bassist Bobby Sheehan.
The reason this album was a bit of a departure is due to the fact that Blues Traveler invited several other artists into the studio with them to turn Blow Up The Moon into a fully collaborative affair. With certain tracks like "Nikkia's Prom," "Top of the World," and "Darkness We All Need" providing the characteristic blues/rock/jam band feel that is native to the group, many of the tracks departed from their traditional sound to broader musical horizons including country, reggae, and even more electronic sounds.
The fact is the album carries an immense amount of talent and merit for what was accomplished, with comparisons made to Carlos Santana's Supernatural in that it brought the perspective of many different voices and styles while having a unifying presence – in this case John Popper's voice and his lilting, melodic harmonica.
The release from Mumford & Sons, Wilder Mind, brings a slightly different interpretation of an evolving sound. This group also known for elongated solos when performing live, as well as tight vocal harmonies, Mumford & Sons took a slightly different path putting down the acoustic instruments and redirecting from their more bluegrass influenced roots to produce a more traditional rock album.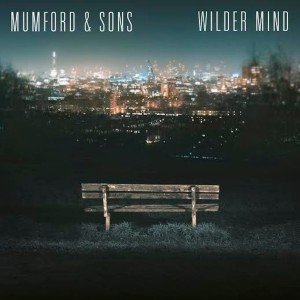 Again this is an album with a lot of good things going on and it was not a bad transition, but it might definitely upset some of their following that preferred the bluegrass sound and style. The intricacy and detail that has always been present in their performances and recordings has not diminished, but the heavy presence of those vocal harmonies that really spoke to me personally from their first two albums was greatly missed.
In this day of instantaneous gratification and innumerable amounts of content being produced and released on a daily basis, doing something unique and different is more and more difficult. However, to do one thing, to do it well, and to only do that will ultimately reach a point for an artist where it feels unsatisfying.
People, artists, and the art itself must grow and develop over time. An artist like Joshua Radin, well known for a more depressing and brokenhearted lyrical tale, has the right to find love and be happy – and that will change his artistic inclination and style as he's developing his songs (as it did in his most recent release Onward and Sideways).
We may not always like the next album our favorite artists produce, but that doesn't take away from the value, merit and talent that it took to create it. Trying to make that first listen without the bias of what you want, or even expect, to hear might not only be a disservice to your favorite band, it could also be cheating you out of something new that you could love just as much. So give that album you might not have been drawn to the first time another listen and see what new greatness you discover.