SFMusicTech Summit's last show…for now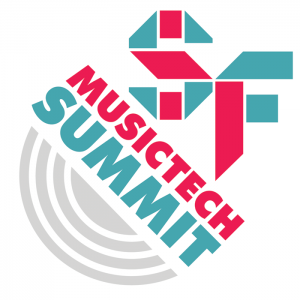 For those of you that aren't aware of the SFMusicTech Summit, it's a gathering of forward thinking members of the music industry and innovators from the tech sector with a passion for music. In this, the 16th summit, Brian Zisk, Founder of SFMusicTech, again brings together those that are currently operating in the music industry, as well as those that wish to be, and members of the technological development world to exchange ideas about what's currently happening, share developing products, examine ways to be more progressive and more interactive with the audience, and discuss where the industry could be driven with the aid of technology moving forward.
This Summit, however, had a slightly heavier tone to the start of the show as Mr. Zisk addressed that it could be the last SFMusicTech Summit as he and his family were finally going to take the long discussed trip to Hawaii. But before the curtain rose on another great round of panels, discussions, impromptu meetings, and educational sessions, Brian Zisk put the attention back on why this gathering of brilliant tech and music minds has been so successful since its inception, "If you haven't been [to SFMusicTech] before, it's all about meeting people. If you have been before, it's all about meeting people."
SFMusicTech Summit is, first and foremost, about the community. This was demonstrated in rousing fashion by the fact that the newbie lunch, hosted by Communications Director Patti Silverman, exceeded all expectations with an attendance nearing one hundred (the first lunch was just 10 people). That's one hundred people new to the summit all looking to get together, share their hopes, goals, and needs and, in all likelihood, find others with the same kinds of aspirations to push the music industry forward.
On a more personal note, my favorite part of the SFMusicTech Summit has been the "Elevator Pitch Sessions." If you haven't heard the term elevator pitch, it is a marketing tool that is used to teach professionals to refine their personal or company story to what would be the equivalent of an elevator ride – in this case 30-60 seconds. Roughly 50 individuals stood up and shared with the room who they are and what they're trying to accomplish with their company or project.
This session is the epitome of what the SFMusicTech Summit offers to the world, a place to share your ideas about how to utilize technology to improve the musical experience in some way. People got up and presented new digital instrument interfaces, ideas for social network platforms revolving around people's favorite music, and many other digital music interfaces that could improve or alter how people are experiencing and interfacing with the music that moves them. (For a summary of the projects and companies, and links where I was able to find them, see below.)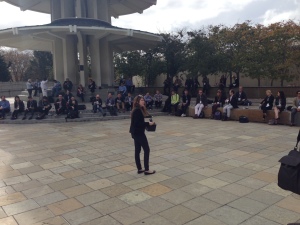 The "Elevator Pitch Session" really kicked off the theme of this year's conference: User Experience. In the "What's Next in Music" panel discussion it was hard to keep the conversation between moderator Ralph Simon of Mobilium and panelists Ty Robers from Gracenote, Tim Quirk from Freeform Development, Inc., Darryl Ballantyne from LyricFind, and Chamillionaire from Chamillitary, from focusing on the fact that the music industry's next evolution and success is going to revolve around creating a deeper user experience for the listeners.
It's the problems of music distribution and engagement that Tim Quirk believes to be the most pressing matters for those looking at the next evolution of the music industry. Music has become a much more passive experience for the users because people will turn on their phone, iPod, or streaming music service and move on to other activities. Music is now just something that lingers in the background of our daily lives. But by making the listening experience more interactive with things that reach out to the listener like visuals, be they lyrics or images tied to the type of song or potential theme.
Those themes of user experience and engagement are the perpetual goals in the tech industry. The user experience must encourage not only single time use, but a constant return because of a value being provided. Keeping people on websites and getting them to engage is the key element in how to make a website a profitable endeavor.
The same holds true for the music industry. As media is a personal connection, the goal is typically to put the audience member in the liminal space where they are focused solely on the media. Creating that environment when music does not typically require interaction from the listener can prove difficult and resolving that problem will be what continues to push the music industry forward, with the aid of technology.
It would be a shame to see this be the final SFMusicTech Summit as the Bay Area is the breeding ground for technological innovation and an environment that allows the arts to flourish. But if this is the end, then the curtain will definitely close while there's still a standing ovation with more people than ever getting involved and continuing to build the community, initially brought together by Brian Zisk, which will help move technology and music to the next evolution.
With immense gratitude, thank you to Brian and Shoshana Zisk and the whole SFMusicTech family for your hard work and efforts to bring these two sectors together over the last several years.
Elevator Pitch Sessions
Lionshare Media – immersive album experience in a rich media mobile app.
Audio Machine – a production music library with success stories in providing scoring for movie trailers and games.
Connectohm – music intelligence as a service
Wavestack – collaborative cloud location for music producers and musicians to collaborate online.
Artiphon – musical controller that you can play like most instruments. Works with apps with a patented interface for manipulating instruments.
Tunespeak – Online platform that help artists identify the passionate fans, reward them for listening and track meaningful activity.
Inchworm Digital – PR and digital marketing agency emphasizing startups.
Boombotix – Ultra-portable Bluetooth speakers. Simply turn on, pairs with devices, higher output levels than other competing options. Wu-Tang Clan will be launching launching album embedded on a branded speaker itself.
Soundigo – A new mastering/playback standard specifically optimized for headphones listening.
Psy(x) – Improving upon the psychoacoustics, pre-processing, post processing and surround sound reproduction in the digital audio market.
Avibe – A cross platform music network that will track what you play and turn it into a social community for music sharing between friends.
JamFeed – A fan interaction tool that helps artists, venues, or festivals communicate with fans via text not social media to ensure they get the message.
Brandcast – A cloud based website management company that helps build sites for bands/artists
Bounce – app to share and communicate with people nearby (up to 100 miles) to share what you're listening to.
Burner – Application that lets you create multiple phone numbers for privacy.
Moodsnap – An image driven, socially curated, radio app that allows you to select music based on paired imaging.
Hydric Media – An iOS and Android app development company for the music industry.
GigMasters – get musicians and other performers booked for paying gigs.
Hubmusic.com – Self-described as the "Tindr for music."
Music Power Games – Creators of the Music Monster game for iOS/Android – bringing to facebook soon. Looking to connect any artist with custom version of the game featuring their music.
Balanced Breakfast – Local weekly San Francisco (and Oakland) gathering of musicians.
Soundtap – A resource for public radio networks providing the ability connect listeners and creators.
Neuropop – "Creating music that fucks with your brain." Exploring how music can be used to hack the brain. Currently looking into how sound can be used for pain relief – auraltherapy.com
Audiokite – A research platform for musicians to help understand why people purchase specific music.
Strings.fm – An app to help understand the mood of songs. Utilizes people's moods to target ads based on those moods.
Treefort Music Fest –Boise, ID based music festival that takes place the week after SXSW. Their focus is on emerging artists as well as providing a new tech component.
WeGoConcerts – An event discovery app that combines music, social, and dating apps. Pairing your music list with upcoming concerts in your area and then showing who else in your area might be interested in that show.
Whispa Music – Aremix collaborative platform for people to remix music and share it.